Let's just be honest about it, last night's game was deflating. That final goal from Nat Borchers changed the entire narrative of Dallas having the upper hand to being serious underdogs for the return leg in Frisco on Sunday. Obviously a two-goal deficit can be turned around, but it is going to be much harder with the Portland Timbers knowing the can put 11 men behind the ball and advance by suffocating the final third. How Dallas will handle that will be for another article, but for now let's dive into what happened in Portland.
Nagbe: Dallas Killer, Ball Protector
This is not unusual from Darlington Nagbe. Nearly just about any time he plays against Dallas, he is very good on the ball. He doesn't possess the ability to thread that killer pass like Mauro Diaz does, but he doesn't give away the ball easily either. Just look at this passing charts from the first and second half: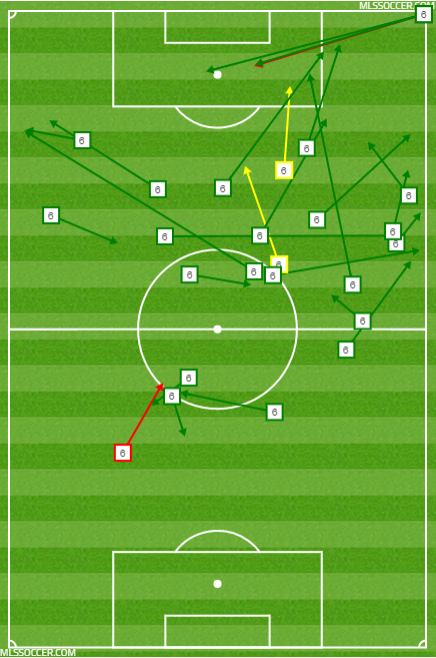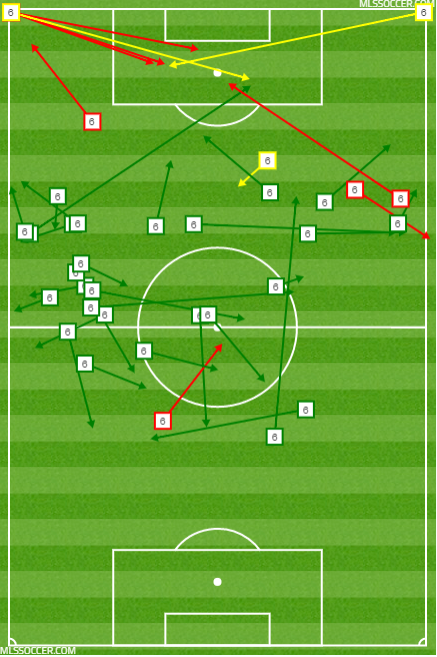 If you take away the corners on the misses, that's just five misplaced passes which equaled the number of key passes (yellow) he did have for the whole evening (including corners). We talked about Nagbe in our previews and where Dallas failed was to keep him from advancing the ball as the Dallas midfield failed to force Nagbe to play the backward pass.
Overloaded Wings
The result of Nagbe's ball retention skills, leads to those extra few seconds for the Timbers to advance and to get into better positions. What we saw last night (besides the goal) was Dairon Asprilla and Alvas Powell really get up and pin the Dallas defense back.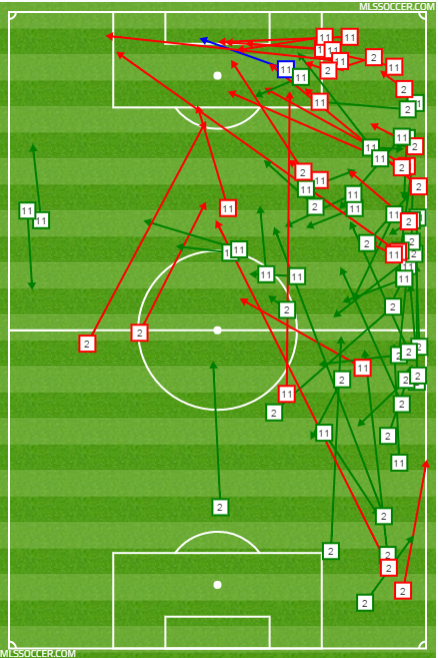 Yes, it was mostly misplaced passes but Asprilla should not be getting that close to the touchline with that much frequency as he did. Dallas recovered those passes, but it forced their starting positions with the ball inside their own box.
Donde Esta
Fabian Castillo

?

Since making his full international debut with Colombia on September 8, 2015 against Peru, Fabian Castillo has gone missing scoring only once in the 9 subsequent appearances for FCD. Although Castillo has put in 3 assists in that timeframe too, his ability to make players miss and stretch the defense has seemed to have disappeared as of late.

His passing chart was actually better than usual, with him taking care of the ball well in the middle of the field and with him getting behind the Portland defense a few times inside the box.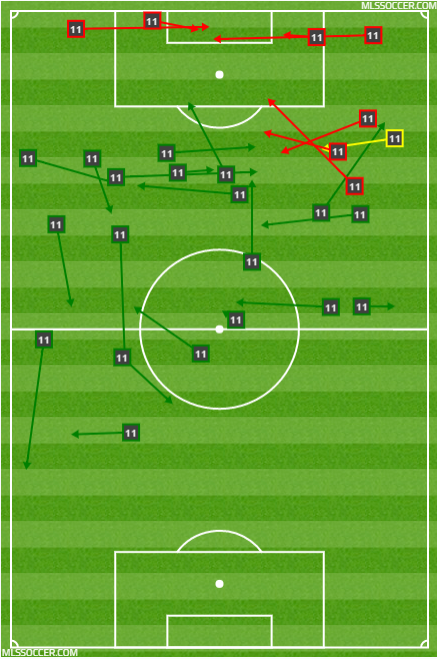 But oddly enough, Castillo registered just one shot in this contest, which is far from acceptable as this club's primary scoring threat. I fully expect Fabian to adjust accordingly and come out firing the shots at a heavy volume on Sunday. Hopefully, a majority of those find the back of the net.