Sunday night in Frisco, Jesse Gonzalez took a massive step towards cementing his self as a historic FC Dallas player. Word has it, Tesho Akindele told Walker Zimmerman "Heroes are remembered, legends never die" before subbing into the game."
— Walker Zimmerman (@thewalkerzim) November 9, 2015
Could he have been talking about Jesse?
Twenty-year-old goal keeper Jesse Gonzalez has faced eight penalties this season. Teams have scored on half of them. He's only actually saved two of those four makes, but he's dove to the correct side on five out of eight penalties. That's insane.
The first two penalties he ever faced as an MLS keeper were missed by Salt Lake City's Javier Morales (off the right post) and Columbus' Gonzalo Higuain (missed wide left) in back-to-back weeks. While Jesse doesn't get credit for a save -- he maybe should. On both attempts, he correctly dove the right direction and the shots were actually on target in the direction they were taken, Gonzalez probably saves both.
Morales: 

Jesse might not have gotten to this one if it's on target, it's hard to tell. Either way, Jesse has the right side covered (and I love that Castillo and Blas tell Jesse where to go).
Higuain: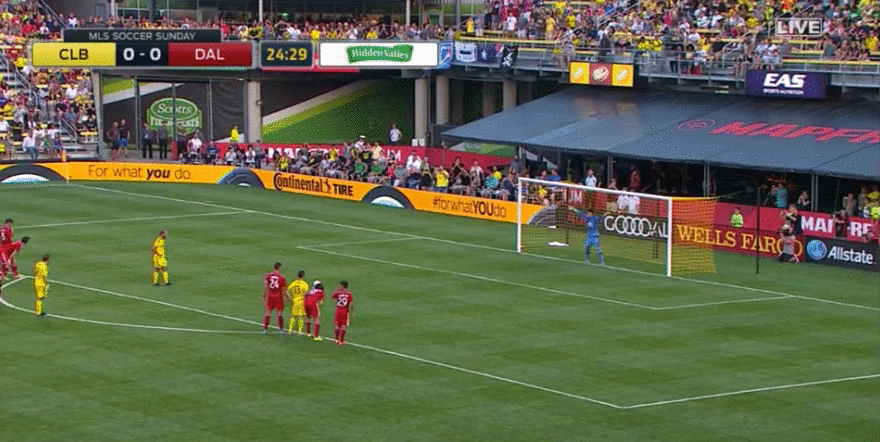 He clearly dives all the way to the post so if that shot is on frame, Jesse saves it.
After those two, Jesse guessed incorrectly on three straight penalties to NYCFC's Patrick Mullins, SKC's Benny Feilhaber and then the Sounders first penalty kick Sunday night by Clint Dempsey. Then, however, he goes insane.
He guesses right on Andreas Ivanschitz's attempt, parrying it away.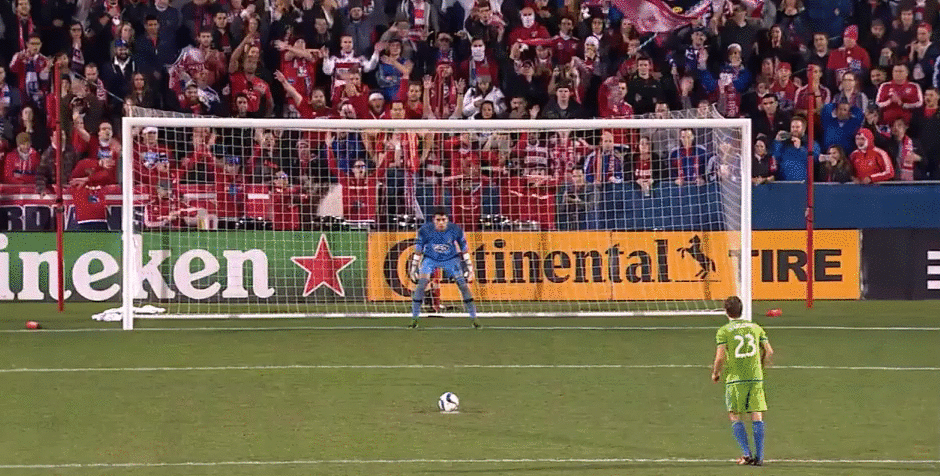 Then, 30-year-old Chad Barrett steps up and has his shot smothered by a player two-thirds his age.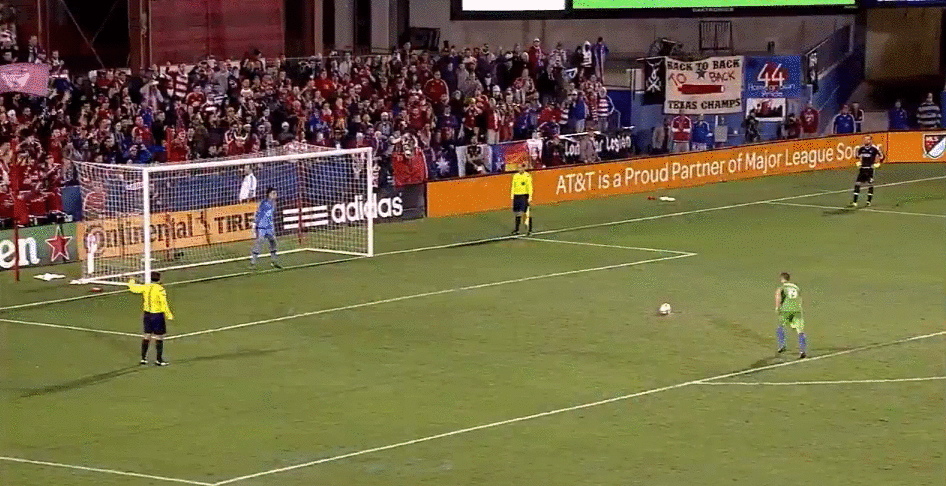 So, there you have it. Players have taken eight penalties against him, he's been in position to save five of them. Make sure this kid stays in Dallas for a long time. Please.